Trans Lifeline
A 24/7 hotline available in the U.S. and Canada staffed by transgender people for transgender people.
Call: 1-877-330-6366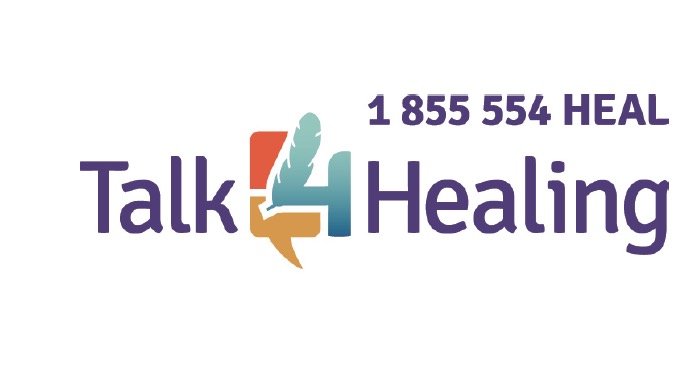 Talk4Healing
Offers culturally sensitive crisis counselling, advice and support for Indigenous Women and their families living in urban, rural and remote communities, both on and off reserve. Support is available in English, Ojibway, Oji-Cree and Cree.
Call: 1-855-554-4325 (1-855-554-HEAL)
Fem'aide
A francophone helpline for women experiencing violence.
Call: 1-877-336-2433
211 Ontario North
211 is a multi-channel information and referral system.
Good2Talk
A free, confidential 24/7 post-secondary student helpline.
Call: 1-866-925-5454 or text GOOD2TALKON to 686868